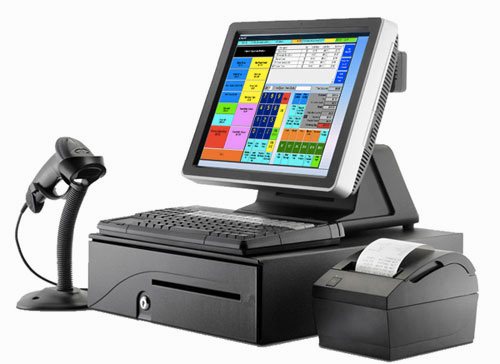 DreamApps Point of Sale is a software application for retail sales management. This powerful POS software allows retailers to maintain absolute control over sales and inventory while presenting an easy customer checkout.
Why automate sales with DreamApps POS? Any good POS software can save you time, increase accuracy and control what happens at the sales counter. But most systems involve high prices, complex setup and big training requirements and of course unattended back office operation. DreamApps POS is the alternative that removes these barriers with an easy to use, affordable system that is fully integrated with Back office operation. It will enhance your operation, providing you with increased speed, accuracy and control of your inventory - all of which lead to increased profits and more time to focus on growing your business.
Cross Application
Company Information
General Setup
Customer Setup
Supplier Setup
Item Setup
Procurement Management
Requisition to Purchase, Requisition Approval
Product Purchase by Supplier
Purchase Return
Bar Code Preparation automatically or Manually
Supplier Payment and Status
Sales Management
Sales/Invoice Creation
Sales Return
Track gift certificates and outing deposits
Bar code scanning capabilities for labels, receipts
Membership cards for customer identification
Pole display option to show customer purchases and change due
Set up automatic discount levels for certain customers and customer types
Require notes to sell certain items
User definable receipt message to promote communication with every transaction
Automatically calculate change due
Built in "Awards Program" to reward customers for frequent purchases
Print credits balance and awards balance on all receipts
Print the cashier's name on the receipt to help audit process
Track every transaction by cashier, time/date, machine and counter
Tracking Sold Product by Cash, Credit Card, Privilege Card, Gift Card, etc.
Damage/ Lost Item Entry
Analysis of daily Sales, purchase, damage, discount, VAT, Profit (Non-Account) etc.
Store/Inventory Management
Current Stock Information
Physical Stock Adjustment
Stock Reconciliation
Requisition to Purchase, Requisition Approval
Facility for product transfer one store to another
Facility to keep record for product recognition based on Slow/ Fast moving
Tracking Discontinued products and more
Accounts Management
Preparing Chart of Accounts (Control & Lager Accounts)
Voucher Entry, Posting
User defined fiscal year
Bank Information
Tracking of Bank Transaction
Tracking of Accounts Receivable & Accounts Payable
Financial Year Closing
Journal, Ledger, Trial Balance, Trading, Profit & Loss, Balance Sheet.
Security Management
User Group Creation, Deletion and Updating with change password, termination option
Individual User Creation, Deletion and Updating with change password & termination
Providing Permission Group and user basis
Providing Button Level Permission
Utilities and Facilities
Multi-user Access
Date Backup at user defined location
Data Restore System
Instant Logon / Logoff Facilities
Printer Setup
Search Engine
Calculator