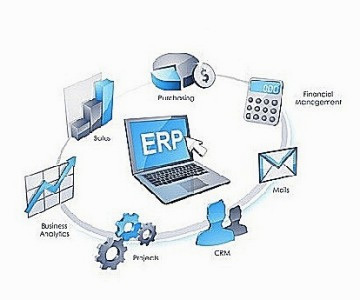 A mid-size business today faces unprecedented challenges. If it is a new economy business, it has to create a totally new IT infrastructure scouring from hundreds of unproven and fragmented offerings and making the whole thing work at Internet speed. On the other hand, if it is a brick and mortar business, it needs to compete with the new economy as well as other old economy businesses with clunky old infrastructure, made of fragmented and incompatible components, preventing them from adopting new Internet-based technologies that promise the ease of access to vital information, where and when needed. And if it's a business in transition, it has got the worst of both worlds. It has to face the challenge of running business as usual in the old economy while having to implement the business processes for the new economy. DreamApps is a web-delivered customizable business operating system that implements a totally integrated IT infrastructure for medium sized businesses enabling Customer Relationship Management (CRM) and Enterprise Resource Planning/Management (ERP/ERM) functionalities.

DreamApps ERP modules take care of all the back-end operations relating to the following modules:
General Ledger (GL)
Multi-currencry balances for each period for each currency as well as consolidated base-currency balances
Independent balances and transactions for each accounting year allowing for concurrent transactions and reporting for multiple accounting years
User defined accounting periods allowing for fiscal periods different from calendar periods
Prior period adjustment transactions with automatic adjustments to balances carried forward to subsequent accounting periods
No limit in the max number of periods allowed for prior period or future period posting
No limit in the maximum number of years allowed for prior year adjustments
Supervisor enforced controls for forcing posting to a pre-defined accounting period.
Flexible coding structure with user-definable codes
Separate definition for grouping of accounts and cost centers
Multiple levels for departmental or cost center structures
Hierarchical grouping - may be changed anytime without affecting the account codes or ledgers
Arbitrary non-hierarchical groupings by user-defined Analysis Codes - may be changed anytime without affecting the account codes or ledgers.
Account Payable (AP)
Data entry in both batch mode and on-line mode (with immediate update to supplier ledgers)
Allow partial and on account payment, advances to suppliers
Create multiple General Ledger control accounts for cash payments and creditors/payable
Make both prior and future period entry for supplier invoices, credit notes, debit notes and payments
Know which suppliers are due to being paid
Make sure you take advantage of suppliers' discounts
Account Receivable (AR)
Data entry in both batch mode and on-line mode (with immediate update to customer ledgers)
Allow partial and on account payment by customers
Allocate payments by individual invoices; range of accounts and by exception
Post multiple General Ledger control accounts for debtors, cash receipts and debtors/receivables
Make both prior and future period postings for invoices, credit notes, debit notes and payments
Know which customers owe you money and it is due
Know the aging status of each receivable type, customer, and invoice
Evaluate efficiently each customer's payment performance
Purchase Order (PO)
Multiple depot address and projects for a supplier
Facilities to amend (and print) documents such as purchase orders and GRN
Automatic integration with inventory for stock upgrade and inquiry
Categorize of purchase information for comprehensive purchase analysis
Comprehensive supplier analysis based on both quantity and price variance
Provision for updating of requisition and receipt quantities
Keep track of LC in a detail way
Detail information of C & F, banks, shipment information
Details of costs those already incurred to mature the L/C
Provisional costs which have to be paid later on
L/C costing for generating landed cost of items
Inventory Management (IM)
Automatic conversion between ordering, stocking and consumption units of measures
Categorize of items for analysis purpose; reorder level for exception report
Stock status for each item and each warehouse showing quantities on customer orders, allocates to customer orders, in picking, on manufacturing orders, kited to manufacturing orders, kited to transfer orders, goods-in, stock in hand etc.
Know the value of your current inventory.
Move quantities between inventory locations as needed
Stock status by batch numbers
Inventory costing and facilitate generation of stock ledger by three types of costing method – Weighted Average Costing, FIFO Costing and Batch Costing
Order Processing (OP)
Get the whole procedure of receiving orders, delivering goods and invoicing done very smoothly
Far- reaching pricing, commission and discount options to do by all types of special situations
Special discounts, margin and commissions on item quantity, other than usual entered options, and also for both items level and on the whole
Instantly access to past sales orders for a customer
Know exactly how and when the customer wants delivery of his order
Be sure a customer's credit status gets checked before and after placing an order
Provide order acknowledgment forms to your customers to make sure the order is accurate
Can alter delivery order quantities, if any customer wants it partially
Special handling options, so you can have special order, back order or sale from future available stock
Sales quotations and order acknowledgments for obvious communication with your customers
Prioritization of orders by customer
Bill of Materials (BOM)
Bill of Material in a detailed or summarized fashion
All product structures are maintained as a single level bill of material; however, the system generates the exploded multiple level bill of material whenever necessary
Multiple Options for a single Bill of Material for customized finished product by customer
Each component on a bill has its own effective date and inactive date; the system derives the required structure based on these effective dates
Engineering change orders can also be maintained; if desired engineering change orders can be linked to one or many bills of material
Manufacturing Order (MO)
Details for each transaction include reference, date, analysis details (planner code etc.), item code, quantity to be produced, due date, job priority and status
Types of transactions are planned manufacturing order entry, order release, kitting material, direct material issues, order completion, de-kitting
Integration with inventory provides for stock updating and inquiry
Facility to amend (and print) documents such as kit list
Multiple warehouses options for issues and receipts
Comprehensive production analysis based on both quantity and cost
Allocation of manufacturing costs by divisions for project costing