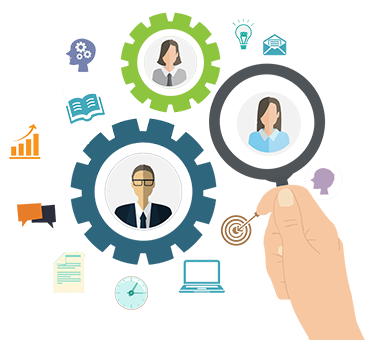 Sales Management: A Dynamic Repository of Relationships and Opportunities
The Sales Management module allows you to combine a robust sales database with the knowledge of intricate relationships between organizations, people, events and activities in exploiting opportunities. Some of the key features are:
Prospect Profiles allow users to track the dynamic nature of opportunities presented by the same organization from time to time.
People Profiles recognize the fact that it is people who initiate, influence and make decisions depending on their changing roles within organizations. More often than not, opportunities follow people. DreamApps allows you to track the roles played by individuals in management of your opportunities.
Affiliations allow you to leverage your existing relationships in pursuit of opportunities.
Events are managed in a way so that you may organize these as a step on the way to your final goals rather than being an end in itself.
Opportunities may hide behind a staid dormant customer on the one end to a total stranger that you don't even know to exist.
Segments allow you to create a multi-dimensional matrix of classifications describing the same organizations from different perspective, from targeted campaigns to evaluation of sales organizations and partners.
Partners extend the capabilities of your organization to areas too expensive for you to reach. You need to manage and evaluate their effectiveness on a continual basis.
Activity Management records and monitors all direct activities related to a prospect and opportunity, direct and indirect.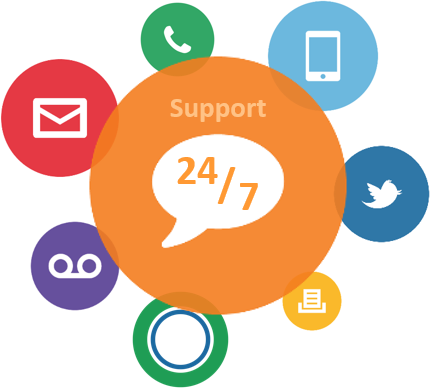 Customer Support: A Multi-Faceted Support Infrastructure

Customer Self Service – provides for easy to use interface for customers to access FAQs, Knowledge Base, Bugs Database and Support Requests.
On-Site Service – facilitates management of on-site services by scheduling and monitoring of people and materials.
Problem Resolution – enables tracking and management of cases by assigning, resolving and reviewing reported problems. Automates escalation of problem referrals for unresolved problems based on pre-defined target resolution time frames.
Contracts and Entitlement – monitors and implements customer support contracts and entitlements. Facilitates additional support sales and collection where entitlements expire.
Service Commitments and Costs – monitors support commitments, revenue and costs. Reports analytical information for evaluation of support programs and policies.
Customer History – all customer interactions, including pre-sales activities are made available to support professionals, facilitating better understanding of individual customer relationships.